WHO USES AEDS?
AED Case Studies
Because sudden cardiac arrest can happen to anyone, anywhere, at any time, Marelly has an extensive client base that spans a wide range of business, recreational, industrial and community organizations. With so many different types of workplaces and communities using AEDs, case studies are important to see how each type of client has had a need for First Aid, AEDs, and AED Programs. Read these AED case studies to learn more about the types of customers we serve and how they use our lifesaving products and services.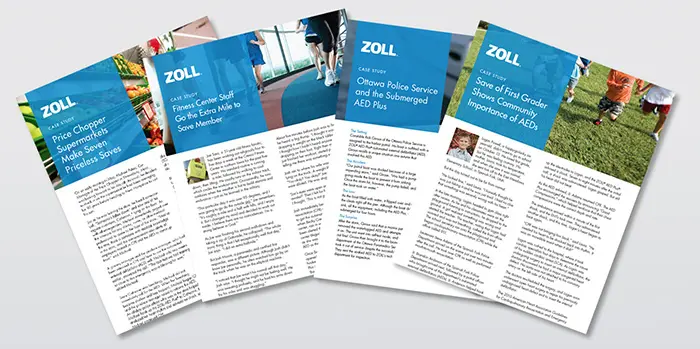 From a 6 year old in grade school to an 18 year old in high school Zoll AEDs have been responsible for timely life-saving technology. Sudden cardiac arrest is often mistaken as a problem that only effects people advanced in age, but as you can read in these case studies that simply isn't the case. Be sure you're prepared for the worst in your schools by installing Zoll AEDs before you need them.
Regardless of where you work, whether it's in Retail, at a Manufacturing Plant or at an Airport, it's a good idea to be properly trained, and have Zoll AEDs on hand. Sudden cardiac arrest can happen to anyone at anytime and the time is the most fearsome enemy. Having an AED onsite, as you can read in these three cases, could literally be the difference between life and death for an employee or customer in your workplace.
Churches reflect the local community, and community is something worth protecting. Here are a couple case studies of times when Zoll AEDs have come through in the clutch to save a young visitor to a Retirement Community and a regular customer at a Grocery Store. Keep your community safe by investing in Zoll AEDs now before you need them.
When it comes to protecting the ones you care about most, it's always better to be prepared than wish you had been. Call Marelly today for a free consultation on how best to prepare for sudden cardiac arrest.