Shop for ZOLL and Cardiac Science AEDs, including the new ZOLL AED 3. Shop for AED Accessories for ALL makes and models, including ZOLL, Cardiac Science, Philips, Heartsine and Physio-Control. Shop for First Aid Products, and more in the Marelly web store. Top quality products at low prices, now with easy online ordering.
Need service for your existing AEDs? Contact Marelly for customer service, technical support, repairs, replacements, upgrades, and trade-ins. We've got your back.
Getting started with AEDs or First Aid? Looking for answers and a partner you can trust? Contact Marelly for a free consultation and speak with a real, live person.
Marelly AEDs & Safety is one of the largest distributors of ZOLL products. For many reasons, we promote ZOLL's line of products when it comes to new & pre-owned AEDs, but we do sell all models of AEDs. Every day, we accept trade-ins from clients who want to upgrade to the leading technology that ZOLL exemplifies.
Yes, we are pro Zoll... with a twist
Don't let the above statement fool you. We still of course provide service, support, and replacement accessories for ALL makes and models of AEDs.
Chip Georges – CEO & President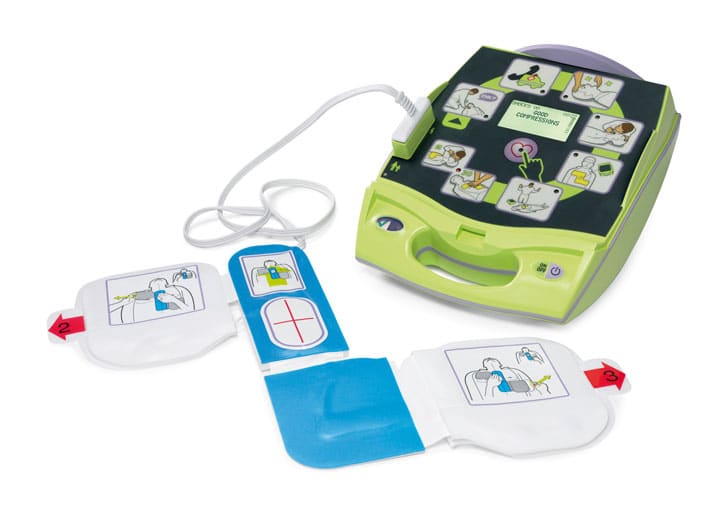 Our Progams
Are you prepared to use and maintain your lifesaving AEDs? Marelly is the leading AED program provider. We offer on-site training, compliance and management services, and comprehensive AED programs for workplaces, schools, places of worship, or anywhere else public health and safety are a priority.
There is more to AEDs than buying a system and hanging it on the wall. Let's get your AED program on the right track.
No AED program is complete without proper training. Get professional AED, CPR, and First Aid training at your location.
Approximately 5 out of 10 workplace AED programs are not 100% compliant with federal, state, and local ordinances.
Marelly AED's and First Aid has been my go to when it comes to AED's sale and service.  I currently have 45+ AED's in service throughout our sports park and have not had any issues.  I would highly recommend Marelly for your AED needs.

I have worked with Marelly AEDs & First Aid on several different sized AED Projects, including very large scale deployment projects. They are awesome to work with and take great care of their clients. They are quick to respond to any questions we have. I highly recommend letting them help implement and service your AED Program.

Eric M
Kansas City Power & Light

In my job I wear many hats and my time is important. So, it is refreshing to find a responsive and reliable company that I can call with the confidence in knowing they will deliver me a quality product at a fair price every time. Marelly is that kind of company!

Stanley Barker, CLCP
Whiteriver Valley Electric Cooperative, Inc.